Awesome Fixtures for Small Bathrooms:
Small Pedestal Sink: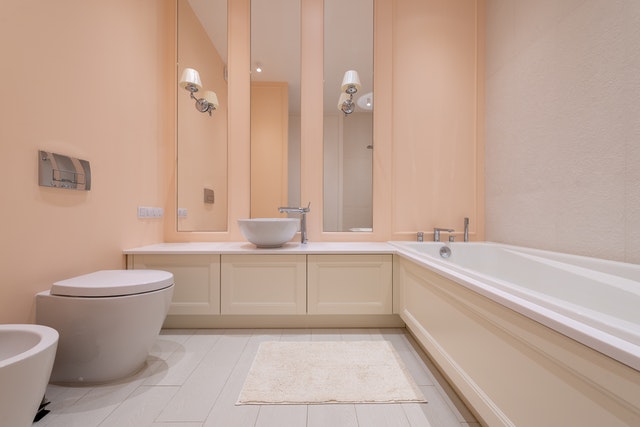 The Clover Small Bathroom Remodel Pros Pedestal sink is a classic solution of a pared-down stylish sink that perfectly fits your small bathroom. The sink is specially designed and made using pearly porcelain that perfectly hides all the plumbing works allowing water to flow to the drain through the sloping basins easily. The eight finishes available for the metal drain include: polished brass, matte black, regular oil-rubbed bronze, dark rubbed-oil bronze, chrome, polished nickel, brushed nickel, and brushed gold.
Compact Toilet: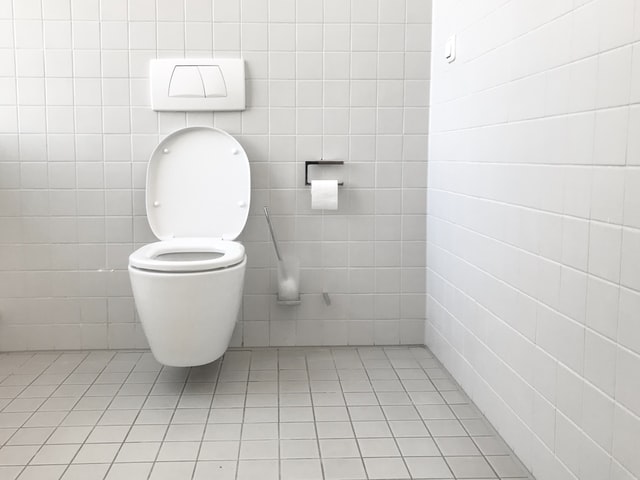 The CARUS toilet can fit into small spaces due to its 16-1/2 inches height, 13-1/2-inches width, and petite 23-1/2-inches length. The CARUS toilet is also a great option to convert an attic into a wet space or a closet into a powder space. The design, which happens to be the smallest in the market, has a one-piece design has a self-cleaning surface that resists discoloration, rust, and scratches. A wet room can be described as a waterproof shower room with an installed shower drain on the floor.
The different designs of wet rooms include:
The open plans.
Wet rooms with separate shower enclosures.
Wet rooms with curtains that prevent water from splashing all over.
Half screens.
Slipper Tub: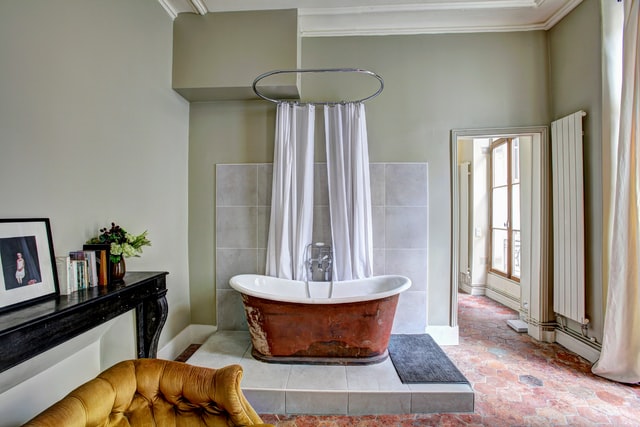 If you are dealing with a small overhead space for your shower head or working with a pitched roof, you could choose to have the Hotel Collection Core Acryl Acrylic faucet and single slipper Pedestal Tub. The Victorian-era roll-top bath is a modern bathtub that is free-standing, saving lots of space and making a bold statement while doing so. It is well suited for short people having only 57inchjes from top to bottom. Manufacturers of this model still insist that a person up to six feet can comfortably use this bathtub. The different fitting, including the integrated air jets, exterior finish choices, fittings, supply lines, and faucets, are sold individually.
Frameless Shower Enclosure: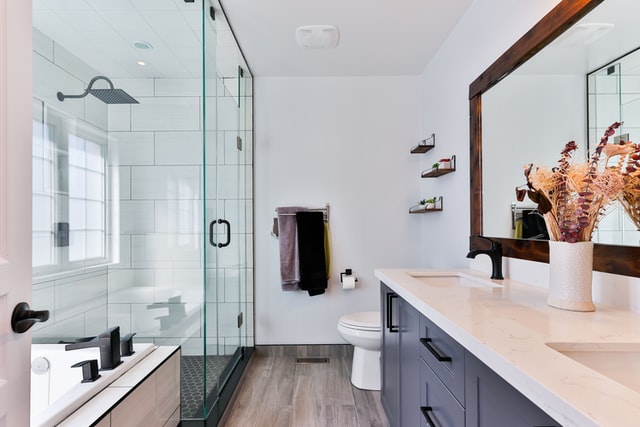 If you plan to have a walk-in shower in a relatively small bathroom, you should go for the Vigo frameless corner shower door. Apart from adding a splash of elegance, the 3/8-inches glass door is heat-tempered and elegantly opens up the bathroom space visually. You can use the door in both large and small bathrooms. It comes with several installation designs. A homeowner can choose to have it installed on the left side or the right side, over a shower pan, or on top of a tiled floor. The door comes with a DIY instruction manual, necessary mounting requirements, and a clear step-by-step manual.
Multipurpose Towel Rack: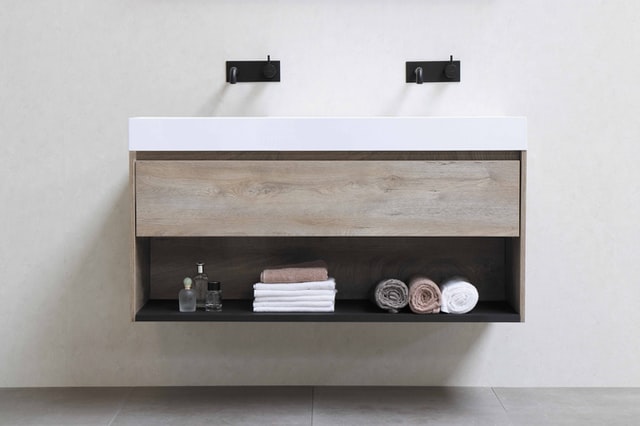 To fully maximize the space in your bathroom and utilize it, you need to have everything above and off your bathroom floor. Having a fixture perform more than one function makes it even better. The Dumas Shower Rack can be used as a towel rack and also as a supplies holder at the same time. Two suction cups are used to hold the shower door, which holds the rust-resistant shelves and mildew shelves in place. The caddy has hooks outside the shower, which you can use to hang robes and towels while one is showering or after showering.
Over The Toilet Sink: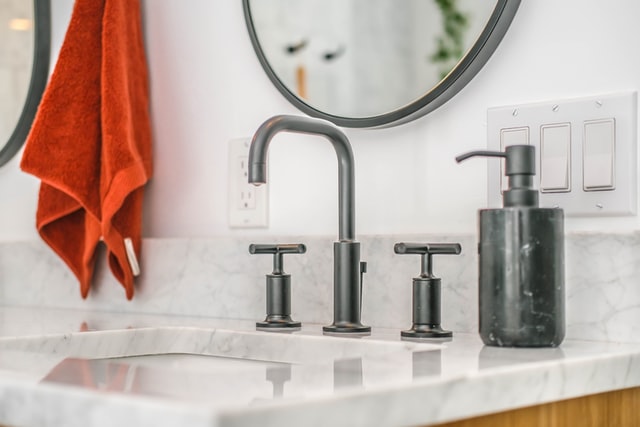 These toilet sinks are mostly used by Japanese residents but have spread to citizens in the U.S.A. The toilet sink intelligently uses the refiling tube in the toilet tank to provide fresh hand washing water and touch-free water after every toilet flush. The design saves lots of space by eliminating the need for a separate hand washing sink. It is also considered eco-friendly as it saves two gallons of water per flush every day. It requires no special plumbing skills to install, no battery to run the flash and a no-tools system. To improve water flow and reduce splashing, the system has an aerator, a form of a deluxe model.