Skilled Team, Quality Results
We Are The Best Remodelers in Your Area
Have you ever dreamed of having a beautiful, modern bathroom? With us, your dream can become a reality! Our team of expert designers and contractors have the knowledge and experience to make any small bathroom look like new. Whether you're looking for an update or complete remodel, we've got you covered.
At Clover Small Bathroom Remodel Pros, our mission is to create bathrooms that are both stylish and functional. We understand how important it is for your bathroom to be comfortable and inviting – not just another room in your home. That's why all of our projects include thoughtful design elements that add character to your space. From tile selection to lighting options, we take care of every detail so you don't have to worry about a thing.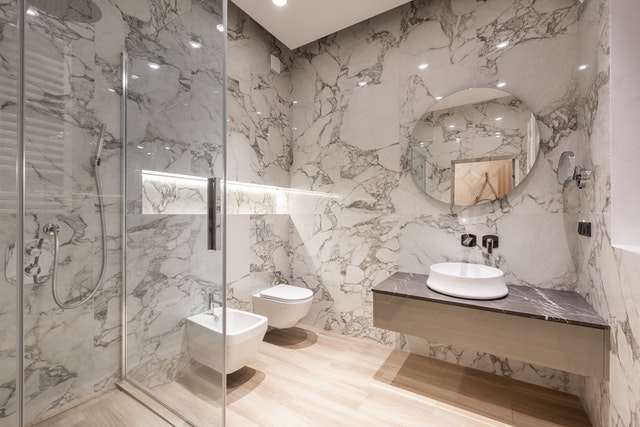 our Mission
Efficient And Reliable Remodeling Services
At Clover Small Bathroom Remodel Pros, our mission is to provide clients with top-notch renovation services for their bathrooms. We strive to exceed expectations and make sure bathroom remodels are done right the first time around. Our team of experienced professionals understands the importance of creating a beautiful bathroom that meets all your needs.
We pride ourselves on offering competitive prices while still delivering high quality workmanship. All of our projects begin with an in-depth consultation so that we can understand exactly what you need and how best to achieve it. From there, our experts will walk you through each step of the process – from design to installation – ensuring everything is perfect before giving you the keys back to your newly renovated space!
Our commitment to excellence means we aren't satisfied until the job is done and you're thrilled with the results. We believe every project should be handled with precision, care and attention to detail so that you have a bathroom you love coming home to everyday!
our Vision
Providing Hassle-Free and Enjoyable Experience
Our vision is to ensure that every bathroom remodel project we work on meets the highest standard of quality and craftsmanship. We strive to provide our customers with a hassle-free, enjoyable experience while ensuring their satisfaction every step of the way.
We believe in using only the best materials and products available so that when it comes time for installation, each job will stand the test of time. Our team is dedicated to staying up-to-date on industry trends and techniques so that we can guarantee top notch results.
At Clover Small Bathroom Remodel Pros, we are committed to exceeding expectations through superior service and attention to detail. From start to finish, our goal is to create a better space for you – one that enhances comfort and adds value to your home or business.
Our mission and vision at Clover Small Bathroom Remodel Pros is to provide our clients with the best quality remodeling service possible. We want to make sure that all of our customers are satisfied with their new bathroom and that they feel it was worth every penny!
We take great pride in providing exceptional customer service, making sure each client's individual needs are met. Our team works hard to ensure we exceed expectations on every job we do. With years of experience in the industry, we have a vast understanding of what it takes to get the job done right.
At Clover Small Bathroom Remodel Pros, we strive for excellence in everything we do. From start to finish, you can count on us for superior craftsmanship and top-notch customer care. When you hire us, you're getting an experienced team dedicated to ensuring your bathroom looks its absolute best!